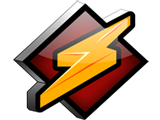 Feature on OurStage Radio in Winamp
Select high-ranking artists from each month's competitions on OurStage will be selected for a feature on the OurStage Radio channel in Winamp.

All high-ranking artists across all genres on the Music Stage are eligible; The winning artists will be selected by the OurStage editorial staff. Upload your music into any non-promotional channel for consideration and fill out your OurStage profile with biographical information.