Well it's finally here. The temperature is currently 90 degrees in Boston and summer is HERE. Along with days at the beach, barbeques and bikinis, summer is full of awesome shows. The question is which ones to go to? There are just so many options that going to all the shows you'd like to see can put quite a strain on your wallet. But never fear. We've put together a list of some of the best artists and festivals you don't want to miss live!
The Big Names
If there is one artist you should be willing to spend a little cash on this summer, it is Lady Gaga. It doesn't matter if you're a 80-year-old man who has never even heard "Poker Face" or "Bad Romance," her show is guaranteed to shock and awe. Gaga is known for her theatricality, over-the-top antics and her extremely devoted fan base of little monsters, all of which add up to equal a great performance for sure. With tour dates booked through April 2011 tickets are a quite the commodity so get 'em while they're hot!
If Lady Gaga isn't exactly your cup 'o tea then perhaps John Mayer will be right up your alley. The man definitely knows how to put on a show and is sure to woo everyone with his charming good looks and killer guitar skills. There are few people in this world that can stand alone on a stage in front of thousands of people and make them listen simply by playing a guitar. The production on his winter tour was excellent, complete with an awesome light show and video, and it sure to even better on the upcoming tour. Check out the dates here.
Bieber Fever. Enough said. This little guy has taken the world by storm, collaborating with artists such as Usher, Ludacris and Sean Kingston. He truly is 2010′s tweenage heartthrob sensation. I feel that at some point in every young girl's life they should get to go see their teenage idol (I will never forget the '97 N*Sync concert I went to). Plus I've seen Bieber's dance moves. Pretty impressive. So parents, grandparents, 18-year-olds brave enough to admit they like Justin Bieber, get your tix now.

The Indie Names
Passion Pit can barely be called "indie" these days. With hits all over alt. rock radio like "Little Secrets" and "Sleepyhead," these guys have quickly risen from the small clubs and bar scene in Boston to playing Central Park in New York City. Their live shows are a full-on, high-energy dance party with insanely catchy electronic beats. Warning: this show will be full of sweaty hipsters, but is sure to be a good time. Get you tickets here.
Phoenix is another one of those bands that can hardly be labeled "indie" any more. They're hits "1901″ and "Lisztomania" have become a breath of fresh air on radio rock stations across the country. They've been a staple at many festivals this summer and have proven to put on a GREAT live show, even when they're light guy was stuck in Europe due to an ash cloud catastrophe.  Click here for a sonically and visually entertaining show coming to a town near you.
Nothing says summer like She & Him. Their sunny, laid-back, indie pop gems are the perfect soundtrack to any summer picnic, and the completely adorable, effervescent Zooey Deschanel is always a treat to watch on stage. Her vintage croon combined with M. Ward's indie cred as one of the greatest guitarists around result in a perfect pairing. Just be prepared, Zooey may just be too cute for comfort. But if chillin' out, relaxin'and maxin' all cool is your type of thing then check out their show dates here.
The OurStage Names
April Smith and The Great Picture show has been one of my favorites even before coming to work at OurStage. It wasn't soon after I began writing this blog that I knew I wanted to do a Tour De Force feature on her. Her live shows will absolutely knock your socks off. No need for crazy light shows or elaborate sets, this girl has got pipes as crazy as Lady Gaga outfits and can definitely hold her song-writing-own with John Mayer. Her songs have been featured on TV and have garnered buzz all over the Internet. If you're ready to be blown away by a voice that's X-Tina and Ella Fitzgerald combined get your tickets now.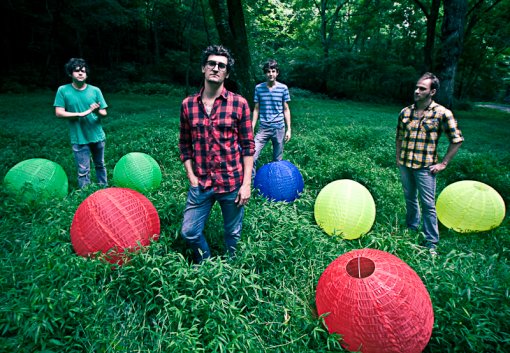 Parachute Musical is another past Tour De Force band that immediately caught my attention with their extremely catchy, piano-driven indie pop. Their live show is high energy and  guaranteed to get the audience dancing. Plus they're also a bunch of really nice guys.  The band recently opened up for The Crash Kings at the Exit/In in their hometown of Nashville, but you can check these guys out coming to an east coast town near you!
And last, but surely not least, Daphne Willis. Like She & Him this girl's got the perfect sounds for summer. Although her shows are usually acoustic there's no lack of energy and enthusiasm. Her breezy and soulful songs combined with her powerful voice and rocking backing band provide for a throughly entertaining show. As mentioned in past blogs she's also got some pretty impressive rap skills. I saw her perform at Café 939 and was hooked. Definitely an artist worth seeing, so check out her tour dates here!